Philips
Philips Holter Monitoring
Holter Monitoring DigiTrak XT Holter System
Holter recorder
Philips DigiTrak XT is the lightest Holter recorder on the market with a large on-board display. This sleek, streamlined recorder is designed for patient comfort and for streamlined workflow with all users in mind.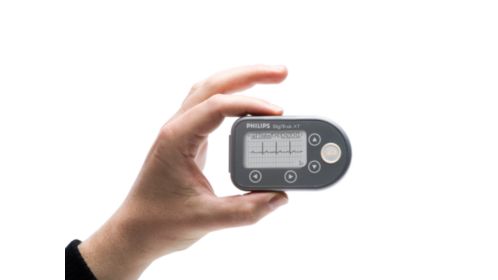 Holter Monitoring Software
Holter analysis software
Philips Holter monitoring system has all the tools you need to record, analyze, diagnose, and communicate ECG data – quickly and accurately. This system of compact recorders and Holter software can scale up or down to meet your needs.